---
E-WASTE RECYCLING FACTORY SET UP AND BUSINESS CONSULTING
I ESTABLISH ENVIRONMENTALLY SENSITIVE AND 100% METAL RECOVERING ELECTRONIC WASTE RECYCLING FACILITIES.
We provide technical support for realization of the project by manufacturing and selecting machinery suitable for facility capacity and for 100% recycling of precious metals (Gold, Silver, Platinum, Palladium, Copper).
We establish fully-equipped e-waste recycling facilities and train the personnel with on-the-job training.
We provide know-how and consultancy services.
We conceptualize projects and manufacture all kinds of machinery and equipment made up of plastic materials such as pp and pvc, and corrosion resistant metals such as steel and titanium, which are the materials that I am an expert of.
Contact us to minimize your loss, enhance your product quality to the highest level and to maximize your profits.
ESTABLISHING AN ELECTRONIC WASTE RECYCLING FACILITY:
We conceptualize the Electronic Waste Recycling Facility according to your capacity requirements, and stage the construction as per your financing capacity.
We aim for maximum efficiency with minimum investment.
We enable bringing these wasted assets into our local economy by providing know-how on 100% recycling of all kinds of electronic cards in Turkey and realizing this business with 100% efficiency.
Establishing an efficient and environmentally friendly facility for electronic waste recycling is not only as expensive as it is thought but also pays its investment back in an extremely short time period.
RETURN OF E-WASTE RECYCLING INVESTMENT:
A ton of Copper is worth 6.000 USD, whereas a Kg of Palladium is worth 28.000 USD.
A minimum of 150 kg of Copper, 3-4 grams of Gold and 3-4 grams of Palladium is extracted from a ton of the weakest electronic card waste; which amounts up to 1500 USD. We did not even account for tin and lead in this calculation. There also does not exist a chance of exportation for these weak-capacity cards abroad, and they hence are treated as waste material.
A card with no gold content contains copper that is worth 15 grams of gold. Operating cost of this system is almost zero.
Revenue attained from electronic cards may range from 1500 USD /ton to 100.000 USD /ton according to their metal content.
---
ENVIRONMENTAL RESULTS ATTAINED WITH OUR SYSTEMS
Flue Gases:
Acid vapors present in flue gas is condensed and redirected to the reactor, where they are converted into non-condensing nitrous oxides, nitrogen and oxygen (breathable air) through the systems that we conceptualize. Sodium hydroxide (caustic) is not used in the filtering fluid, and since the fluid is not polluted by any means, it can be used for extended periods of time (1 year at minimum).
Effluent:
Effluents are treated completely off metals and even off sulfate ions, and discharged as being equivalent to completely clear salty sea water purity with a pH of 7. This way, copper is also recovered by purifying water from copper along with precious metals such as silver, gold and palladium that might be contained in the effluent.
---
THE ORE ANALYSIS LABORATORY
Ores that contain gold, silver, platinum, and palladium are melted by cupellation method in specially modified induction melting furnaces that can heat up to 2500 degrees Celcius and they consequently are analyzed. The precious metal is not only calculated through calculation but attained as metal particles, where it is weighed in precision scales and tenor calculations are performed.
---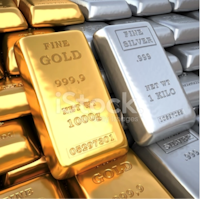 ---